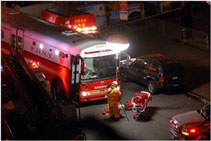 BALLOON
- 3 ft diameter
- self inflated
- better light diffusion
- flame retardant fabric
- HI-T (non halogen light)
- CSA certified
- 360º light distribution
- low energy consumption
LIGHT
- 9 amp
- -20ºC to + 30ºC
- lamp life 8000 hours
- 110 Vac
LIGHTING DATA
- 16,000 sq. ft. at 5 lumen
- 9,500 sq ft. at 10 lumen
The AIRSTAR lights are quick and easy to set up and will operate in all kinds of weather.
Unlike tubular lights, their cylindrical design spreads the light out in a circle and the reflective internal coating on the top of the balloon cylinder reflects the light down to the work area where it is needed most.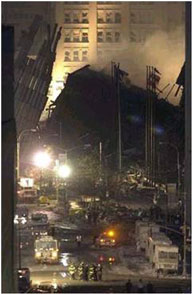 AIRSTAR HELIUM filled
Balloon Lights provided
all the night lighting during the 911 search and recovery.